In our recent blog, "How do you attract motivated candidates in a scarce market?" we introduced the concepts of the candidate journey and the candidate experience as vital factors when fostering candidate commitment ensuring the provision of the best, motivated candidates for our clients. This is something we practice every single day as professional ambassadors for our candidates and clients.
---
Attracting the candidate is one thing; getting to the finish line with the candidate is another.
It is no secret that the current candidate market is hot. And this applies to all job levels. The feedback from our clients on their current challenges is unanimous: "It has never been more difficult to fill positions". With this in mind, we as executive search consultants have an obligation to share our knowledge and insights across industries. And we do not doubt that companies that succeed in reaching their employment goals have two things in common: "momentum in the hiring process" and emphasizing "what's in it for the candidate". But what does that mean? And what are the requirements for our customers' approach to candidate meetings?
Momentum in the hiring process!
There is a solid craft and many hours of hard work involved in attracting, motivating, and selecting the right candidates, as well as preparation for candidate meetings to provide the candidate experience and engagement in the process. The common denominator for us to succeed is momentum, execution, and action, so candidates experience speed and coherence throughout the process. This places even greater demands on companies' preparation and approach to candidate interviews. It is very much a candidate market, and companies that have been able to adapt to this shift are succeeding significantly more in recruitment.
Of course, recruitment processes must be completed thoroughly, and quantity is not always quality in terms of candidate pool size. The current market does not always allow for the maintenance of a benchmark for candidate pool size. We believe it is essential to pursue the right candidate regardless of how early in the process we find them. This may be seen as a controversial approach in some cases; however, it in many cases characterizes the companies that succeed in reaching their employment goals.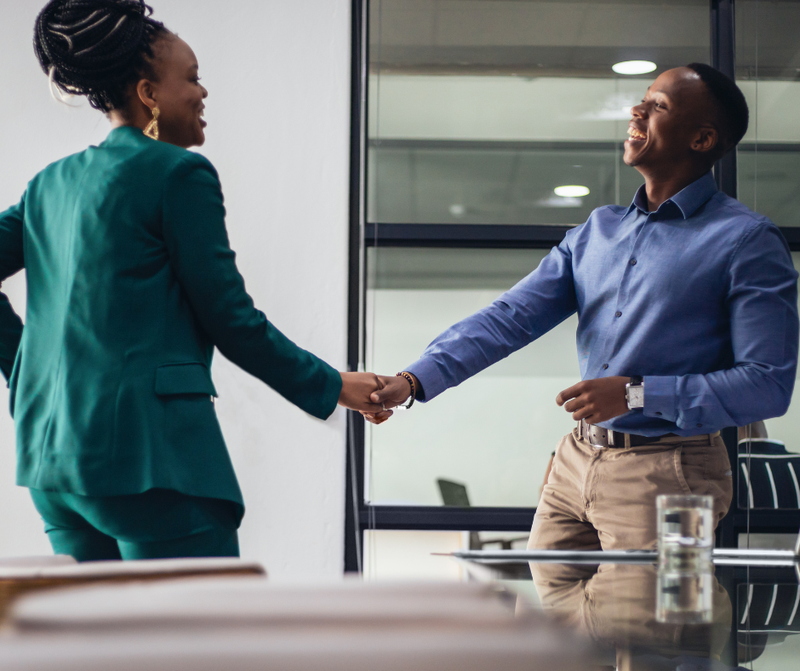 "Talk is cheap; what's in it for the candidate?."
When meeting candidates, companies should challenge the classic interview format, not only to elicit the candidate's core competencies that make them suitable for the job but importantly, to present the core narrative that contains "what's in it for the candidate". Conveying what a company has over competitors requires preparation, and the candidates must feel this. Candidates seek passion, commitment, and purpose over brands. Therefore, companies must appear with a clear core narrative and also to have something at stake. Our studies have shown that authenticity and equality in dialogue with the candidate are the crucial prerequisites for the candidate experience and thus the commitment that ultimately leads to "winning" the candidate.
In conclusion, the distribution of power has shifted in favor of candidates, and it will take far more to "move" them than before. How can companies stand out? What does it take to attract candidates? And how can one work more strategically with a candidate pipeline? The candidate experience represents an engine for creating candidate commitment, as a strategic tool in recruitment for companies to use to succeed in hiring. A prerequisite for success is determined by the strategic partnership between the company and the headhunter, where we constructively and directly challenge each other on "best practice" and support and ensure solid business results, growth, and development through optimal and effective employment strategy.
– Anders Jorgensen