Executive search is an ever-changing landscape and times made it harder than ever both to compete in the various markets, as well as obtain and retain the best talent, especially in the larger job markets. We caught up with our colleague in the US, Managing Director at Kestria USA: 20/20 Foresight Executive Search (www.2020-4.com), Rebecca Wilson, to discuss implications for the future of recruitment from her perspective.
---
The candidate experience is everything
What are the key emerging trends in talent acquisition in your opinion?
From the beginning, when we first engage candidates, there are many who have become accustomed to working 100% remotely as a result of the global pandemic, even with their current companies. While a lot of companies have started bringing their employees back to the office, not everybody is quite there yet. The interesting development from this is that often, the first question asked before any other, and in particular by younger candidates (20s – 30s), is whether or not the position is remote. Depending on the industry, this is generally an initial no – many companies and positions require at least some time on site.
Another interesting trend and further to the above point is that people are more accustomed to zooming nowadays – any required travel seems to be more complicated now, setting up travel arrangements in line with some of the more complicated situations in people's lives can make it more challenging to guide them through the new process.
Social media has had a profound effect on executive recruitment, given that it makes the connection to other companies and people, as well as the ability to apply for jobs so easy. We often experience people connecting and applying for jobs regardless of the appropriateness of their background to the position, sort of "throwing the spaghetti against the wall to see what sticks."
Part of the support we provide is coaching candidates to manage the communication with companies and ensuring that their communication is right for the position in question as well as to make sure their resume is also properly crafted for the particular position. People don't always take the time to do this important prep, so we coach them to try and make the whole experience more streamlined and effective for both sides.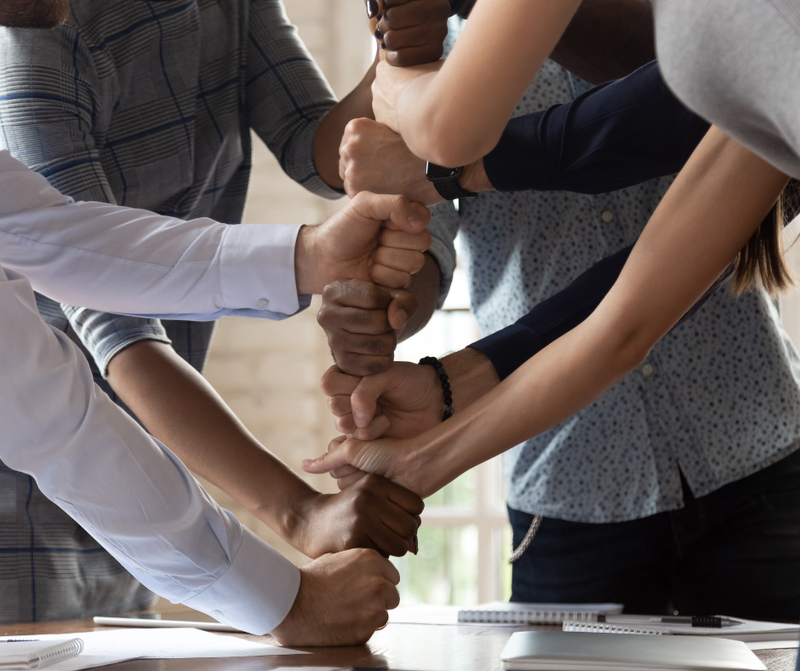 Employee engagement – the "how to" of remote to office
How do you think employee engagement is being well handled in the new status quo?
I think the most interesting challenge in employee engagement when new talent comes on board, especially if the employees are in the office part time, is how to really engage them in the office. How to encourage interaction? Because if you're in the office five days a week, this happens organically.
But if you're only coming into the office two or three days a week, we're finding that a lot of our clients are needing to create opportunities for employees to engage. So, things like paid lunches with speakers on a particular topic, happy hours or breakfast meetings are organized – finding ways to encourage people to chat and socialize before the business meeting actually starts.
Companies are trying to bring back the niceties that existed before to engage employees for the time they're spending in the office and help with the transition – we're helping inspire and give them ideas in this respect to reignite 'old school' networking while managing the equity around being back (policy adjustment, etc.).
Modern talent acquisition strategy
How is technology changing in talent acquisition?
We have our technology driven solutions which allow us to access our database as well as other online candidate databases which is a common method. There's a lot of AI out there that allows you to pull people's backgrounds based on, for example, keywords. I know LinkedIn uses algorithms to serve up certain candidates to internal and external recruiters within LinkedIn. What seems to be going by the wayside in my opinion is direct contact and networking. Experience has shown us all that no office can be run solely on AI – it's one tool amongst many that makes our job interesting. We've also gone a little bit more old school where we take it further with very close-knit, networking groups such as alumni networks from undergraduate and graduate schools, as a lot of the candidates keep in touch with their schools. Even if they graduated, for example, from their MBA 10 years ago, they still keep in touch with the head of that particular program. We teach classes at these schools to keep our name top of mind. And so, a modern talent acquisition strategy has to have a combination of technology, networking and in person contact because if you only use the technology, you're potentially missing a lot of people. Especially post covid we're returning to the tried-and-true methods of talent acquisition which include all the touch points: online, email, sometimes texting, phone calls and in person. It's the only way to see any real success in talent hunting. And as mentioned, tech is an amazing support but just a piece of the talent acquisition pie.
How do you think executive search will look in 2023?
Regarding the trends that we talked about earlier such as hybrid or remote work models, I think in 2023, companies will hopefully settle down a little bit and have comprehensive policies to accommodate all models. There are still a lot of financial institutions in the US currently trying to figure out a long-term plan in this respect. Stabilizing things in this area will also make it easier from a recruiting standpoint because people know what they're getting into and what to expect.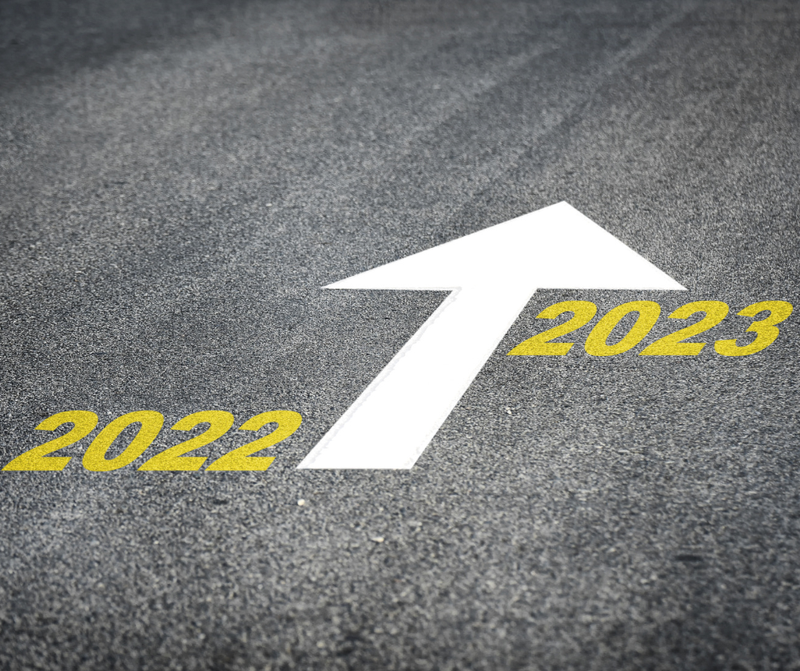 Over the past, I would say six months in the US, it's been a candidate market. So, the candidate has more control than the hiring company. Because the candidate has been bombarded with recruiters' outreach, whether internal or external, making contact is tough because it's a very tight labor market here in the US. Interestingly, if there is a relocation involved these days, a lot of candidates will agree to relocate but not right away, especially those with families or other local commitments. They might even want to commute on a trial basis and then commit to the move if it's a good fit. And so, I think because it's a tight candidate market and because of the pandemic, candidates feel they can set the parameters for what they want. I think 2023 might see employers taking the reins a little more in this respect and being more assertive in terms of their expectations of potential employees which is something we are already beginning to observe.
– Rebecca Wilson