Founded (1999)
In 1999, we focused on serving the industrial and agribusiness sector within the US and Mexico as well as the maquiladora industry in the cross-border region. While we are still leaders in those sectors, today we are much more.
In 2019, we celebrated our 20 year anniversary. We recognized the advances we've made in terms of capability, resources for clients and processes benchmarked against industry Best Practices. Our evolution has closely followed the constant changes of the dynamic market for talent and with one goal in mind – how to be a better and more effective human capital advisory and talent acquisition resource for our clients.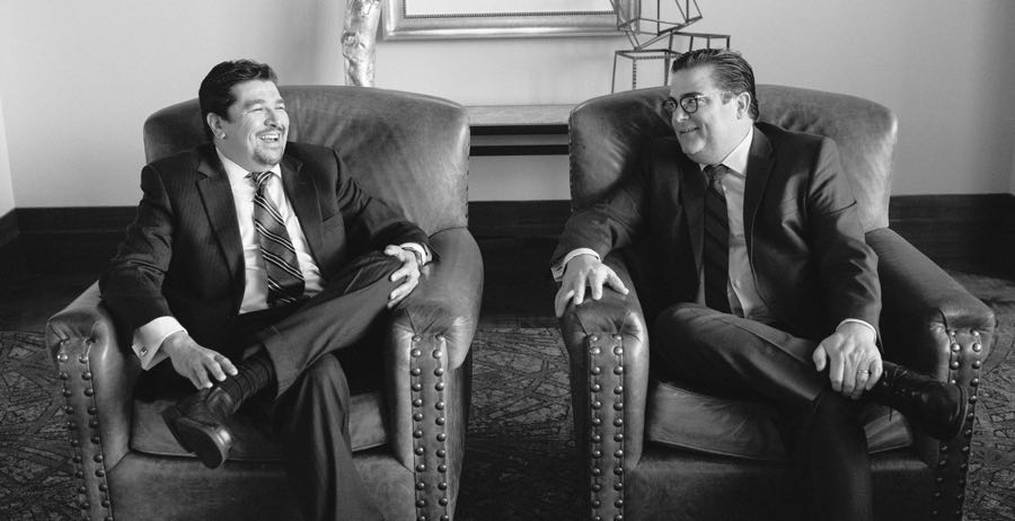 Bi-Cultural Understanding
Warren Carter founded The QualiFind Group to meet a need for recruiting and search services that were more aligned to the cultural and business needs of multinational organizations. Warren's background included former roles in military service, international logistics, extensive international travel and executive search. He understood that employers needed a recruiting experience that was more sensitive to their business and cultural dynamics and candidates gravitated towards recruiters that could bridge that gap. In 1999, there was a void for search services in the rapidly changing US/Mexico border region that could effectively communicate to both demographics. The QualiFind Group met the demand by adding and training both recruiters and search consultants that could leverage their professional experience with a sensitivity towards balance and cultural understanding.

Niche Specialization (2004)
In 2004, it was clear that some industry sectors could not be served well by a generalist approach. While we had a robust industrial / manufacturing search team, we realized that there was an unmet need for serving the agribusiness sector in North America. We went on to form an agribusiness / agriscience search and recruitment practice when St. Louis-based Morton-McCorkle Executive Search merged with us.
The QualiFind Group has also led the way for modernizing the recruitment process for Mexico's maquiladora industry. In 2000, The QualiFind Group became the first recruiting firm to utilize a modern CRM system for client/candidate database management in the maquiladora industry. Doing so, allowed us to begin using automated tools to measure performance and establish KPIs to measure time-to-fill, post-placement retention and other factors to gauge our performance and value to clients. The explosive growth within the maquiladora industry allowed us to grow the industry's most indepth recruiting practice for the maquila industry.
We further enhanced our capabilities within the maquiladora industry in 2010 when Carlos Acosta merged his recruiting firm – Bilingual Professional Search (BPS) with The QualiFind Group to form a maquiladora-focused recruiting practice. Our recruiters have served clients from all over the world as they start-up Greenfield operations or expand existing operations in Mexico. We also led the maquila sector by becoming the first independently-owned recruiting firm to develop the capability to manage high volume recruiting projects, also known as Recruitment Process Outsourcing (RPO). We have managed RPO projects for such start-ups in Mexico as Audi, Callaway Golf, Honeywell (numerous divisions), Toyota, and others.
Simple is Better (2014)
Apple founder – Steve Jobs' thoughts on design and simplicity served to inspire us to simplify our brand identity. In 2014, we began a re-branding initiative to provide greater clarity to our market. As such, we decided to focus our brand on the two sectors of the talent spectrum that we serve – the professional and technical functions that drive organizational function; and the mid-management and leadership functions that inspire, innovate and lead organizational growth.
In order to better serve the distinctly different needs of senior management and executive search, we formed a distinctly separate retained executive search practice – The ExeQfind Group. The ExeQfind Group includes search consultants with expertise in agribusiness / agriscience, consumer goods, diversity & inclusion, financial services, healthcare, and industrial / manufacturing.
We've been recognized by…
Forbes magazine has ranked The QualiFind Group among the Top 200 Professional Recruitment Firms List and our executive search practice – The ExeQfind Group among the Top 200 Executive Search Firms.

Businessweek magazine has also recognized Sylvia MacArthur, our accomplished Senior Managing Partner in Toronto, Canada as one of the World's Top 100 Most Influential Headhunters. Sylvia was the only search consultant in Canada to make the list.