Tips for A More Efficient Recruitment & Hiring Process
---
Today's employers are dealing with a range of challenges from geo-political volatility to a range of economic / supply chain challenges that are further compounded by the challenge of attracting needed talent. Despite these challenges, we are finding that it's very much a candidate-driven market for employers in most corners of the developed world. Hiring managers approaching recruitment with the old playbook from a decade ago are setting themselves up for hiring mistakes and failures that can have significant adverse repercussions for their organizations.
One way to reduce the risk of making a bad hire is to start the recruitment process with a well-written job description. Regardless of whether you will be posting the vacant position online, using internal recruitment resources or engaging a recruiting firm like The QualiFind Group. A well-thought-out and clearly written job description can ensure the process gets off to a more productive start in such ways as:
1. Attracting the Right Candidates: A clearly written, easy-to-understand job description is oftentimes the very first introduction a prospective candidate has to your organization. Employers that have a reputation for being a great place to work know the importance of having a strong employer brand. Projecting the values of that brand in a job description sets the stage for attracting better-quality candidates. Better quality candidates are those who have successfully managed their careers much the same way they manage their work. When given a choice, they will almost always opt to be part of an organization that is seen and known for being a great place to leverage their skills and experience for continued career growth. While a detailed job description helps set expectations, if done to excess, it can actually turn off some candidates by giving the wrong impression. Remember, you are trying to "attract" and "recruit" the right candidates and that means you need to be clear but also include the many positive attributes that your organization offers to exceptional candidates.
2. Setting Expectations: A well-written job description sets clear expectations for the position, which in turn helps to ensure candidates understand what is expected of them in the role. More experienced candidates that possess ambition, motivation, and a strong work ethic will want to know exactly what is expected of them. They will want to know what the reporting relationships are, how realistic the goals and objectives are, and what metrics are used to measure performance. That doesn't mean you need a six-page position description, but it does mean that you need to make a conscious effort to balance the elements of attraction and recruitment with the elements that clearly define expectations. Setting realistic expectations from the very beginning will ensure that short-listed candidates are on the shortlist for all the right reasons. It will also be the very beginning of mitigating risk for turnover and aiding in retention through the successful hire having a clear understanding of the job requirements and responsibilities.
3. Screening Candidates: A job description that clearly establishes the must-have from the like-to-have qualifications can help recruiters and hiring managers better screen candidates. By clearly defining the required qualifications, recruiters can quickly eliminate candidates who lack the necessary criteria. This helps recruiters save time and resources by allowing them to focus on candidates who are more likely to be a good fit for the job.
4. Improving the Hiring Process: A well-written job description can help to further streamline the hiring process by providing candidates with a clear roadmap for what the recruitment process will be like. Clearly defined qualifications and responsibilities will help recruiters and hiring managers develop more effective behavioral interview questions and evaluation criteria which makes the hiring process more efficient and effective.
Another benefit is good candidate care. In a candidate-driven market; time and attention spent on desired candidates can pay longer term dividends. People talk and bad impressions can have negative consequences once these impressions go viral in the market for talent. One aspect of good candidate care is respecting the time invested by candidates in the interview process. Hiring processes can vary widely from company to company. By including an approximate timeline for the hiring process, you can begin to project that respect by setting clear expectations and making them aware of what the process will entail. Candidates on the front end of a hiring process may grow concerned or lose interest if the process takes more time than they expect it to. If the job description accurately portrays what the process entails including an approximate timeline for the hire is more likely to minimize candidate frustration if the process takes longer than expected. A purposefully-written job description that balances promoting the employer brand with the requirements for hiring is a very essential tool in the recruitment process. Think back to the myriad of job descriptions you have seen throughout your career and think about the implications you observed in each. The sloppier, more abbreviated versions will scream out that you are being invited to work for a very mediocre organization while others will credibly and competently imply there's a brighter path forward if you continue to explore what you are being invited to explore. Which one are you more likely to be interested in?

– Carlos Acosta
---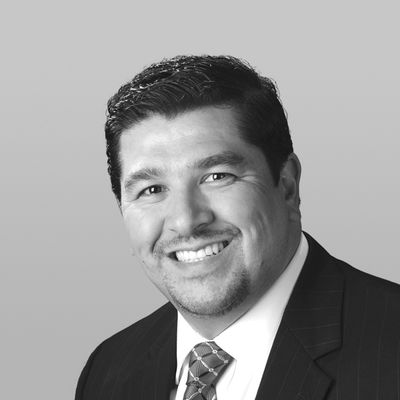 Carlos Acosta is the Practice Leader and a Senior Managing Partner in the professional recruiting firm – The QualiFind Group. Based in San Diego, California; The QualiFind Group offers an array of recruitment services to include direct hire recruitment and project recruitment to support start-ups, turnarounds and expansions. The QualiFind Group is especially adept at supporting clients with business operations in multiple countries and across diverse cultures.