Team
Fabiana brings fifteen years of teaching and project coordination experience prior to joining The Qualifind Group.
---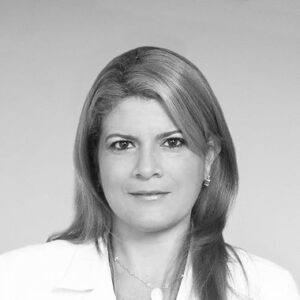 Fabiana Zanini
Senior Recruiter (Latin America)

+551198-245-2279
Her expertise in performance improvement analysis, upgrading teams and identifying and applying relevant training programs has served to benefit many of our clients throughout Brazil and Latin America.
Fabiana has provided recruitment and selection support to such companies as Nextel Telecom and the G&P Investment Group where she supported and participated in startups throughout Brazil, Argentina, Colombia and Venezuela. Fabiana joined DRH-Talent Search in 2007 and became a member of The QualiFind Group when DRH merged with QualiFind.
Fabiana has a graduate degree in Pedagogy with specialization in Educational Guidance, an MBA in Personnel Management and Post Graduate studies in Educational Psychology. Fabiana has additional training in human resources, Selection by Skills and is internationally accredited as an Executive & Personal Coach.
---