Talent for Mexico's industrial sector…
Securing talent for Mexico's maquiladora (manufacturing) sector has been one of our core competencies for more than 20 years. With experienced recruiters in both the US and Mexico; we have supported maquiladora start-ups, turnarounds, top-grading and other initiatives requiring key competitive talent.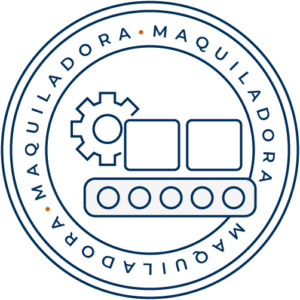 Here are some common questions that we get from prospective clients:
What part of Mexico do you provide recruiting services to? In our 20+ years of business, we have provided recruitment and search services in every industrial city in Mexico and every Mexican state, except for Chiapas.
Our company also has manufacturing plants in Central and South America. Can you help us there as well? Absolutely! With our recruiting team in Mexico, Panama and our partners in Argentina, Brazil, Chile and Peru – we can support virtually any need for talent in the region.
Does your firm have a specific expertise in any technical or functional specialty? Our team of researchers, recruiters and search consultants have a wide range of experience across the entire spectrum of functional disciplines required to run a successful maquiladora operation. Many have direct experience in these disciplines prior to starting a career in recruiting. We have a long track record of placing managers and technical specialists in accounting/finance, lean/continuous improvement, engineering, production operations, project management, logistics, supply chain, trade compliance and others.
We are planning a new maquiladora start-up. Does The QualiFind Group have the bandwidth to support our needs? We have a long track record of supporting maquiladora start-ups throughout Mexico. We offer a project recruitment model (comparable to Recruitment Process Outsourcing (RPO)) that brings various members of our team to deliver both the management and specialist talent needed within the time constraints required. Contact Warren Carter at 619-921-1795 for more detailed information on our project recruitment model.
What is a maquiladora?

Maquiladoras are manufacturing facilities in Mexico that are owned and managed by a foreign company. The factory in Mexico manufactures the company's products for export to other countries.

Maquiladoras are governed under the Mexican government's program formally known as the IMMEX maquiladora program. The program allows foreign manufacturers to import raw materials and components into Mexico on a tax and duty free basis with the provision that 100% of all finished goods will be exported out of Mexico within a government mandated timeframe.

The system of maquiladoras was started by the Mexican government in 1965 to alleviate unemployment along the border region while also providing foreign companies with various tax benefits, special customs terms and easy access to skilled and affordable labor. Maquiladoras initially focused on textiles, apparel, and simple electronic assembly operations, however by 1985 they became the largest source of foreign exchange in Mexico. This happened largely due to Mexico's educational institutions partnering with multinational manufacturers to develop skilled and educated workers to serve more complex sectors such as automotive, aerospace, medical devices and general consumer products.

With the advent of the North American Free Trade Agreement (NAFTA) in 1994, the maquiladora industry opened foreign trade lines between Canada, the United States and Mexico by eliminating most tariffs and barriers to free trade between the three countries.
What are the benefits

Globalization and competition has forced manufacturers to set up offshore factories, particularly in China and other low-cost Asian countries. This practice has existed for decades. The benefit to businesses to set up these factories include:

Inexpensive labor
Reduced taxes
Less government regulation in such areas as building, construction and environmental.

Outsourcing to China has been shown to come with significant drawbacks including rapidly rising wage inflation and transportation costs and more recently – a general shortage in labor.

Companies selling products into the lucrative North American market have found that the maquiladora program achieves most of the above stated benefits and with the added benefit of being much closer to their customer base.

Additional social benefits of the maquiladora program have shown its contribution to providing viable employment to Mexicans and lowering the economic incentives that have driven illegal immigration to the United States. Furthermore, multinational organizations have set up regional headquarters in the United States that manage the maquiladoras in Mexico further creating desirable employment opportunities in the US.