Functional Management & Specialist Recruitment
Your most essential roles require critical expertise. Getting you the functional leadership to meet those requirements is what we do best.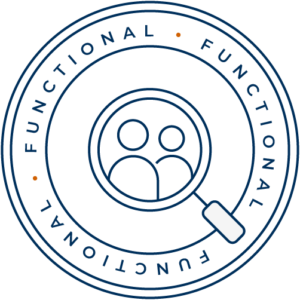 We have an extensive track record of placements at all levels within the following functional disciplines:
Accounting & Finance
Engineering (broad range of disciplines)
Human Resources (broad range of focus areas)
Operations
Quality Assurance
Regulatory Compliance (Customs, Food, Pharma, Medical Device, etc.)
Supply Chain (distribution, logistics, materials, procurement, etc.)
How we help our clients
Executive Search: We offer executive search services through The ExeQfind Group to secure talent at the mid-management to C-suite across all functional disciplines.
Technical/Functional Specialists: Our recruiters within The QualiFind Group can secure the talent you need from an individual contributor to a departmental manager across all functional disciplines.
Organizational Development: Retention Strategy, Succession Planning, Top Grading and Executive Coaching
Onboarding: We have onboarding specialists to ensure your newly placed executives effectively assimilate to your organizational culture and the professional and social challenges of the new role.
---
Contact Warren Carter at 619-921-1795 or Carlos Acosta at 619-240-2638 for more information.