Management / Advisory Services
The QualiFind Group has earned a reputation for finding solutions to a myriad of talent management and operational issues.
The challenges of talent acquisition, retention, management and operational issues are too complex for cookie cutter approaches. The collective expertise of our consultants and those within our network can be leveraged to find solutions or create competitive advantage for your organization.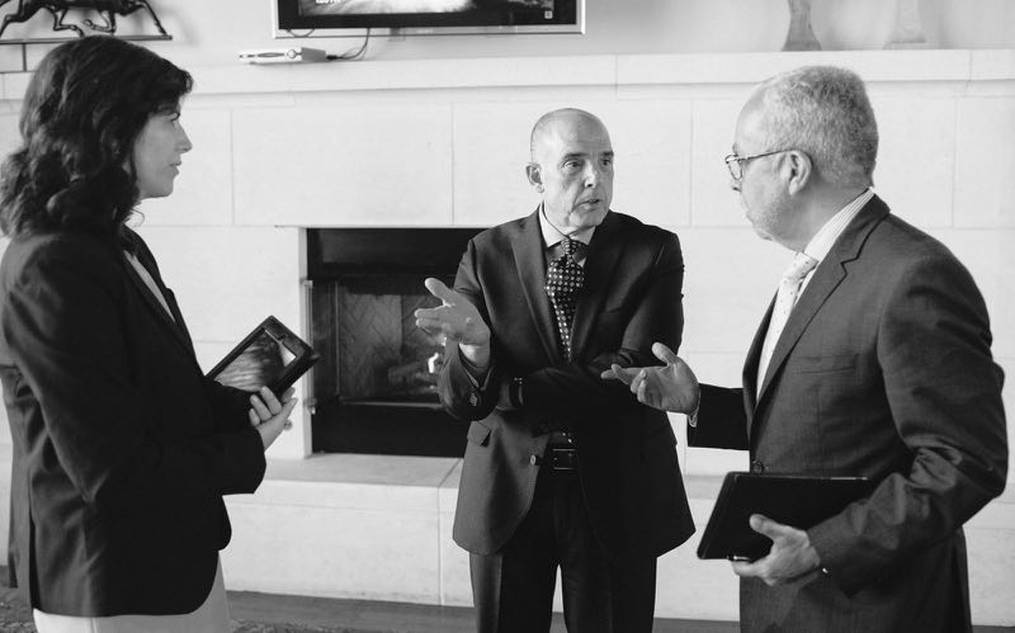 We offer expertise and services in such areas as:
Employer Branding
Talent Communications
Talent Mapping & Talent Market Research
Diversity Initiatives
Operational Excellence / Lean Transformation
Human Resources / Organizational Development
Cultural Awareness & Integration Training
Executive Coaching
Onboarding
Career Transition & Outplacement
Human Resources / Organizational Development

Our HR / OD consultants, Kathleen Wheeler and Christina Montiel provide advisory support services as well as hands-on project management in such HR / OD areas as cultural awareness & integration, talent development & optimization, performance management systems, training programs, team building retreats, retention strategies, coaching, and assessments (Birkman Method).

---

For more information, call Christina Montiel at (619) 661-2585 or email her at: [email protected]
Operational Excellence / Lean Transformation

We have been providing Lean, Six Sigma and OpEx talent to transform the entire value stream for almost 20 years. Securing competent impactful interim and direct hire talent for our clients has secured our industry leading role as a provider of solutions for a range of business and organizational challenges.

We have served a broad range of industries to include manufacturing, distribution, logistics, healthcare, agribusiness and professional services with transformative Lean training and consulting to include…

Lean Coaching
Kaizen Facilitation
Strategy Deployment
On-Site & Virtual Lean Training & Coaching

---

For additional information, contact Ed Bojorquez at [email protected] or 619.661.2585
Diversity & Inclusion

Actualizing the potential of Diversity to create competitive advantage in any organization starts with understanding how to leverage the knowledge and experience of diverse backgrounds and perspectives. Creating inclusiveness is a process and an initiative that needs full participation at the executive level and most organizations recognize that it is a job that is almost never completed.

Does your organizational culture encourage people to value the strengths and ideas of those who differ from themselves in some way or another? Is your leadership mindful of the benefits of integrating inherent or acquired diversity in its talent acquisition strategies?

We can help assess your current organizational diversity and assist you in developing strategies to create greater competitive advantage through more effective diversity and inclusion initiatives.

---

Contact Warren Carter at: [email protected] or 619-921-1795 for more information.
Employment Branding

What is your reputation in the talent market?

The war for talent is real in almost every competitive industry in the modern world. Talented employees and leaders have choices and a strong employer brand is a critical tool in attracting the best talent.

We have been in the talent acquisition business since 1999 and have lived through many of the fads and trends related to attracting talent. One element that remains a constant in the business of attracting key talent is a compelling, credible and authentic employer brand.

We have the experience and resources to help you either build or improve upon your employment brand. Our resources include digital media, social media, video production, and copywriting to ensure that your story is properly told to the right audience and in the most effective medium.

---

Contact Warren Carter at: [email protected] or 619-921-1795 to learn more about how our Employment Branding services can assist your talent attraction and retention strategies.
Talent Market Intelligence

Do you know where your next high potential hire is today?
Do you understand where the skill sets that you need live and work today?
Do you know what these hires will cost you?

Consultants within The QualiFind Group have been interacting within the talent market on an international basis for the past 20 years.  Market intelligence is a cornerstone of our success.  Each member of our team understands the critical importance of thorough research and being well networked.

We stand ready to assist internal recruitment teams or executive leadership with current market intelligence that can facilitate better decision making and strategic planning. We offer the following services that can be customized to meet your individual or organizational requirements:

Talent Mapping:  We can deliver an analysis of your competitive landscape to include org structure, reporting relationships and the names and titles of key talent to assist you in targeting the people you need, as well as the recommended approach to do so.

Market Mapping: Our researchers can deliver a map of your industry with defined organizations and related business units in order to better prioritize your recruiting resources. A detailed market map will identify desired pools of candidates per your criteria to include titles, seniority and location.

Salary Surveys: Need to better understand what your next strategic hire will cost? Let our researchers create a customized salary survey targeted to the industry and skill level you need.

---

For further information, contact Carlos Acosta at: [email protected] or 619-240-2638 or Warren Carter at: [email protected] or 619-921-1795.
Cross Cultural Training

The ability to transcend cross-cultural differences to work together and communicate effectively is a key component of any international endeavor. We understand the cultural challenges encountered in a multicultural workplace and our cultural awareness training provides the tools to navigate those challenges to success.

The QualiFind Group is uniquely experienced in providing intercultural training for individuals and groups looking to live and/or work in the United States or Mexico. Our track record of success includes working with multinational organizations from all over the world to enhance cultural awareness of their ex-pats on assignment.

BENEFITS OF CULTURAL AWARENESS TRAINING

Identifying existing paradigms and developing an understanding of the positive and negative impacts of cultural differences.
Strengthen your team by providing them with the tools to become culturally competent. Culturally competent teams have less cross-cultural misunderstandings and stronger working relationships.

---

Contact Warren Carter at (619) 921-1795 to arrange for a FREE needs assessment/consultation.
Coaching

Executive/Professional Coaching

We offer custom tailored coaching programs ranging from performance improvement coaching for the professional manager to executive coaching for the organizational leader.

Our credentialed coaches understand that the focus is on advancing the achievement of your stated goals and objectives that evolves from your first meeting with the coach. The coaching experience is part therapy, part board-level discussion and part obstacle course.

While the outcomes will differ from case to case, there are some general benefits that will apply to most any coaching process, as follows:

Acquiring deeper knowledge of one's self to include understanding how others perceive you and what your opportunities for improvement are.
Achieving faster results with more precision focus.
Attaining higher levels of productivity, faster promotions and greater profitability.
Gaining an opportunity to be heard in a non-threatening environment where you can gain perspective on issues you may be reluctant to share with others.
Enhancing awareness of perspectives and attitudes that may be obstacles to growth and advancement.
Getting support and confidence to take bold but measured action.
Achieving clarity on what's important to you both personally and professionally which will lead to greater conviction in your decision making and planning processes.
Acquiring more tools to gain awareness to blind spots that can lead to conflict or hold you back.
Learning the cold truth that others may be reluctant to tell you about yourself.
Getting the emotional support and encouragement you need to work through conflict or performance issues.
Improving such skills as delegation, communication, persuasion, negotiation, conflict management and team building among others.

---

Need more information? Contact Warren Carter at [email protected] or 619-921-1795
Talent Assessment

Talent assessments add science to the art of making informed decisions about talent.

No matter if you are making a hiring decision or seeking to develop leaders from within, the more you understand about their style, needs, skills and what makes them tick – the more informed decisions you can make.

We offer talent assessment tools to provide support for a range of challenges to human resources, such as:

Leadership development
Succession planning
Recruitment and selection
Coaching
Team effectiveness
Career management & transition

Assessment tools are only part of the equation. We understand the importance of taking the time to learn the dynamics of each situation before seeking answers in an assessment. We pair proven assessment tools with the right consultants to provide the context needed to apply insights gained into the decision making process.

Our tool box includes…

The Birkman Method
Myers-Briggs Type Indicator (MBTI)

---

Need more information? Contact Warren Carter at: [email protected]ifindgroup.com or 619-921-1795
---
For more detailed information relative to any of the above services, please contact Warren Carter at (619) 921-1795 or [email protected]
---