From dirt to the dinner plate …
With 20 plus years of experience behind us, we have served virtually every aspect of agriculture and the universe of food or as we refer to it… from dirt to the dinner plate.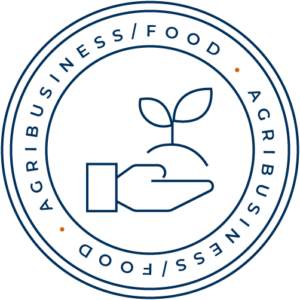 The task of feeding the world is becoming increasingly complex and international in scope. Our Agribusiness Practice Group is comprised of search consultants with deep expertise in this sector. Within the Americas, we have consultants from Atlanta to Sao Paulo and globally from Amsterdam to Singapore.
We offer a high touch, collaborative search and recruitment service to source, engage and secure talent in any corner of modern agriculture, agribusiness, agriscience, and organic/inorganic food processing. We have deep relationships across the sector formed through years of experience recruiting functional specialists to executive leadership.